PIMGento (API) Interface
Locate and use the interface:
PIMGento (API) Import Interface is located at PIMGento > Imports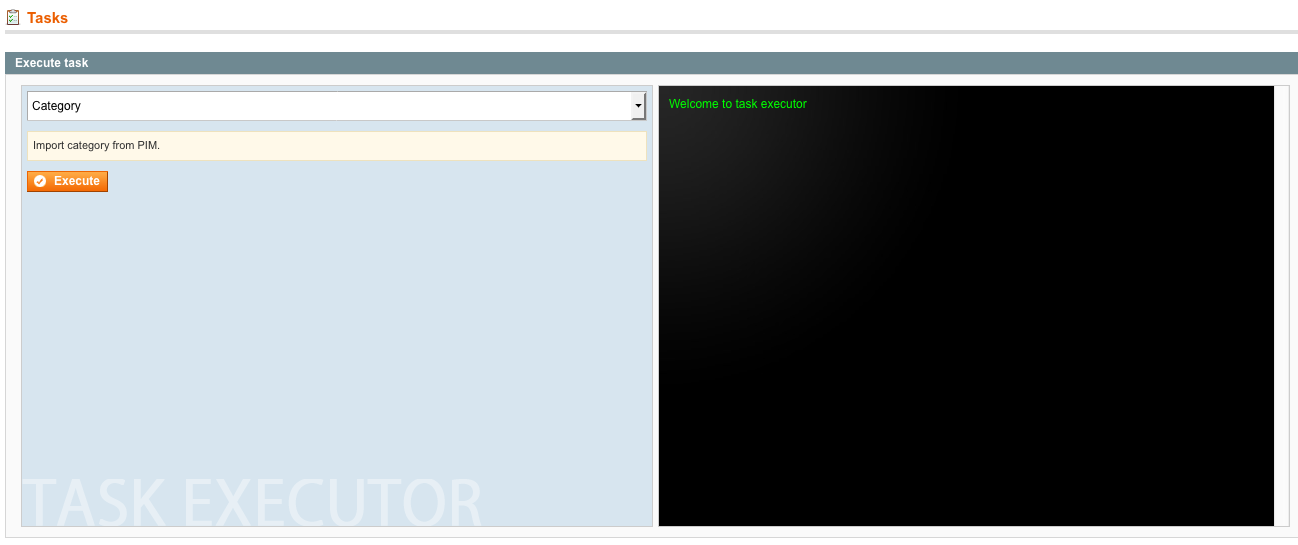 Select your import type from the list

Import launch the import

Once you launch your import you can follow the import progress with the console.

DO NOT CLOSE THE BROWSER WINDOW WHILE THE IMPORT IS STILL ON !

If an error appears, you can easily identify at which task the problem occurred. You can check your logs files if you want further informations.