PIMGento2 Interface
About it:
PIMGento Import Interface is located at System > PIMGento > Import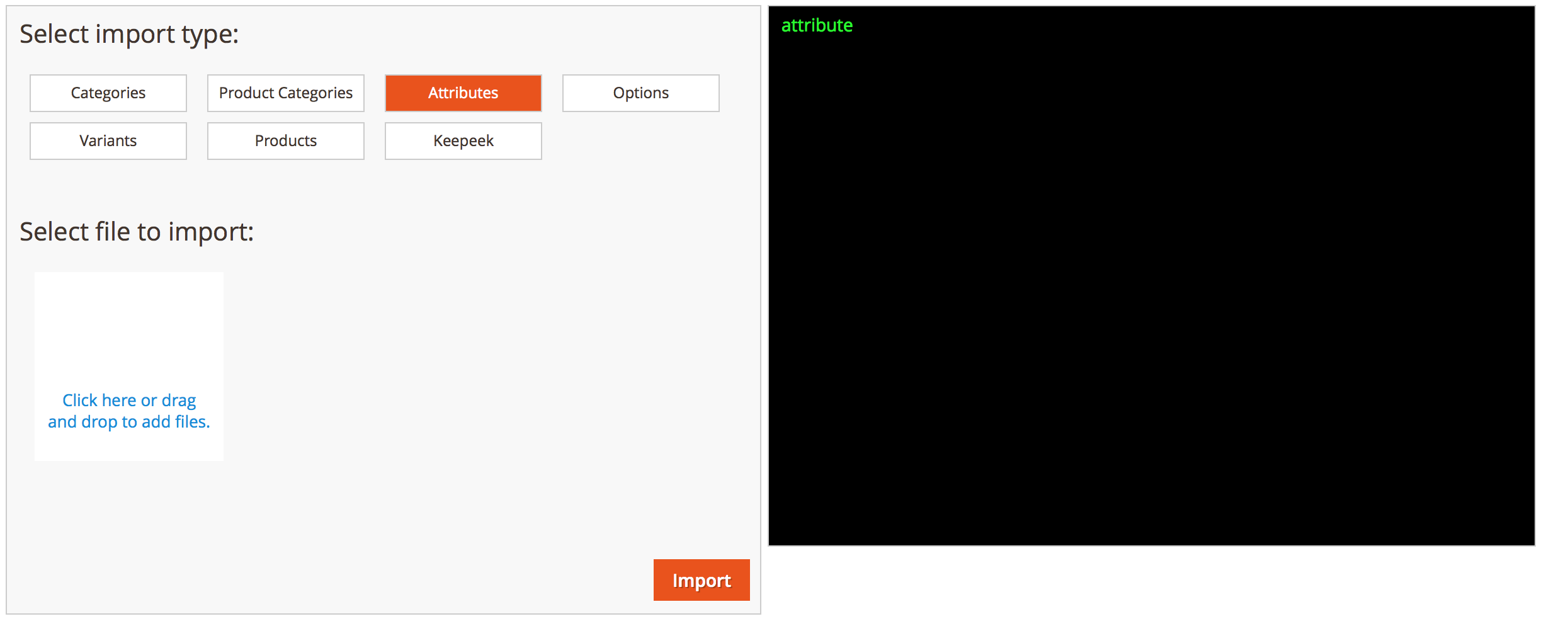 Select your import type from the list
Drag and drop the corresponding files into the download section
Click on your file for uploading it
Import launch the import
You can upload multiple files to PIMGento with the interface but you have to execute them manually one by one.
Once you launch your import you can follow the import progress with the console.

DO NOT CLOSE THE BROWSER WINDOW WHILE THE IMPORT IS STILL ON!

If an error popup, you can easily identify at which task the problem occured. You can check your logs files if you want further informations.
Technical stuff you should know about:
Check your max_upload_size parameter (recommanded 8Mo for using PIMGento) of your php.ini before using Interface Import. If your files are too large, please use a cron task or the cli to import your data.
If you opened your file before importing it in PIMGento, make sure you respect the integrity of the csv parameters (delimiter,…) and encoding (UTF-8).